Please Note: Your certificate will be available 24 hours after the course has ended. Be sure to note when the last day of the course is by looking at the course syllabus. For more information on when your certificate will be made available to you, visit this Help Center Article.

Within the Course
Find your course by clicking your username at the top-right. Select My Courses > Past Courses. Then, click on the course you completed.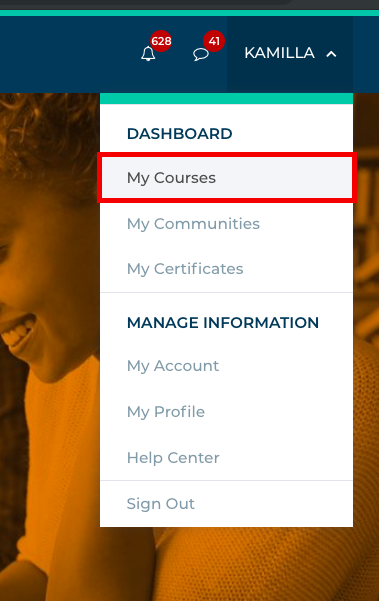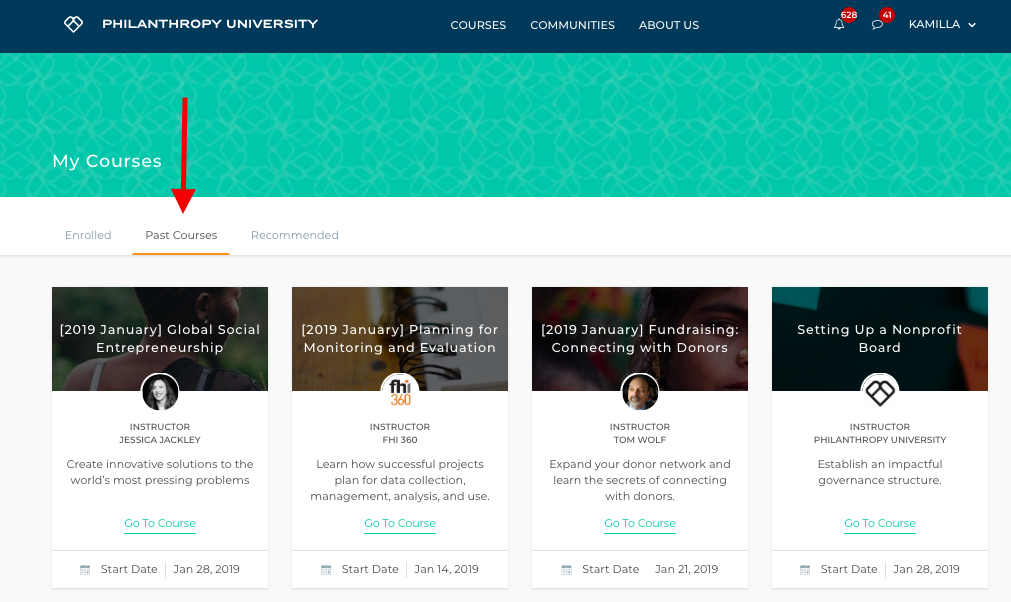 Step 1. Navigate to the Progress bar from the left menu bar. If you have obtained a passing grade of 50% or above, a "Request Certificate" button will appear.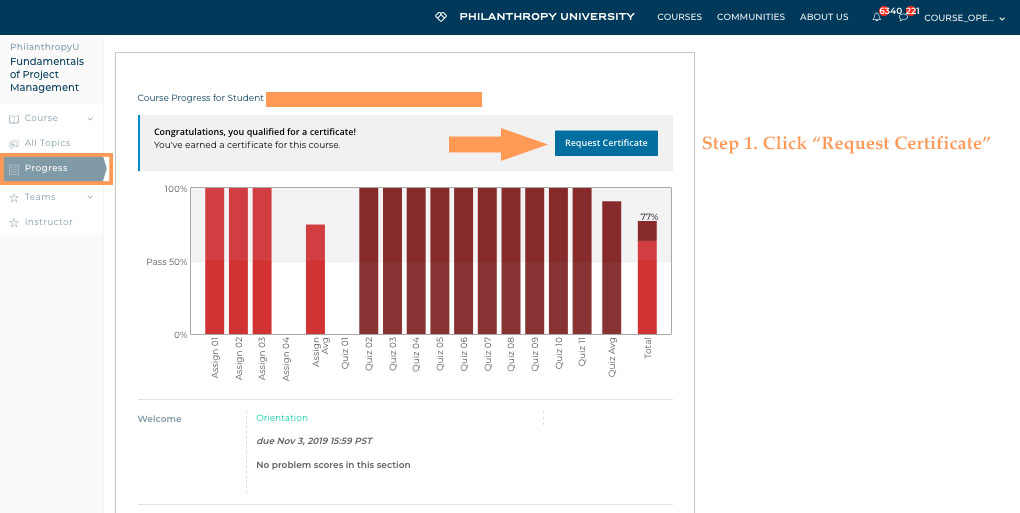 Step 2. As of October 30th, 2019, once you click "Request Certificate," you will have immediate access to your certificate.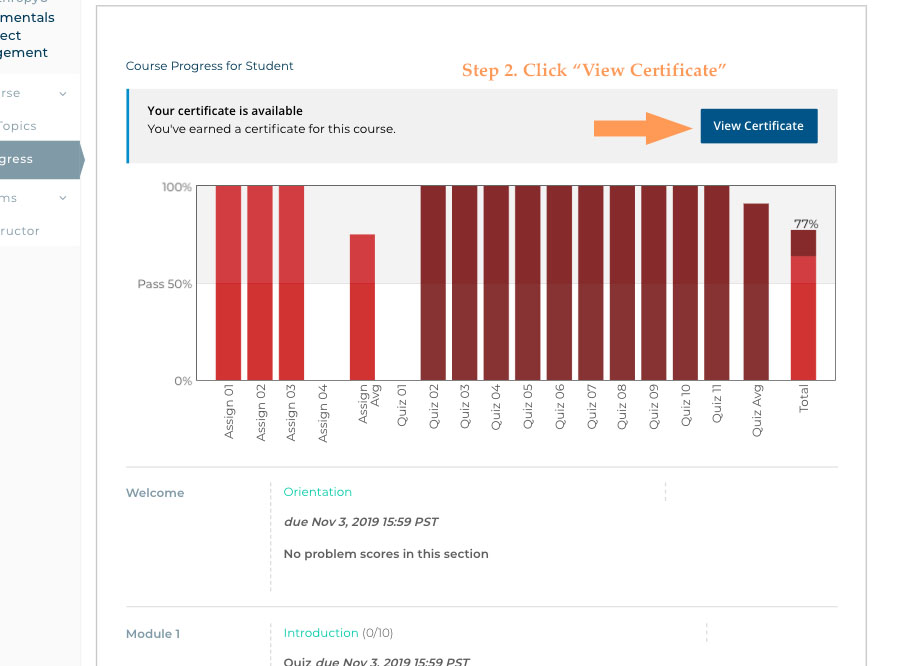 Step 3. Your certificate should appear, and now you will also have immediate access to the PDF format of your certificate by clicking the "Download PDF" button. Do not forget to share your accomplishment as well!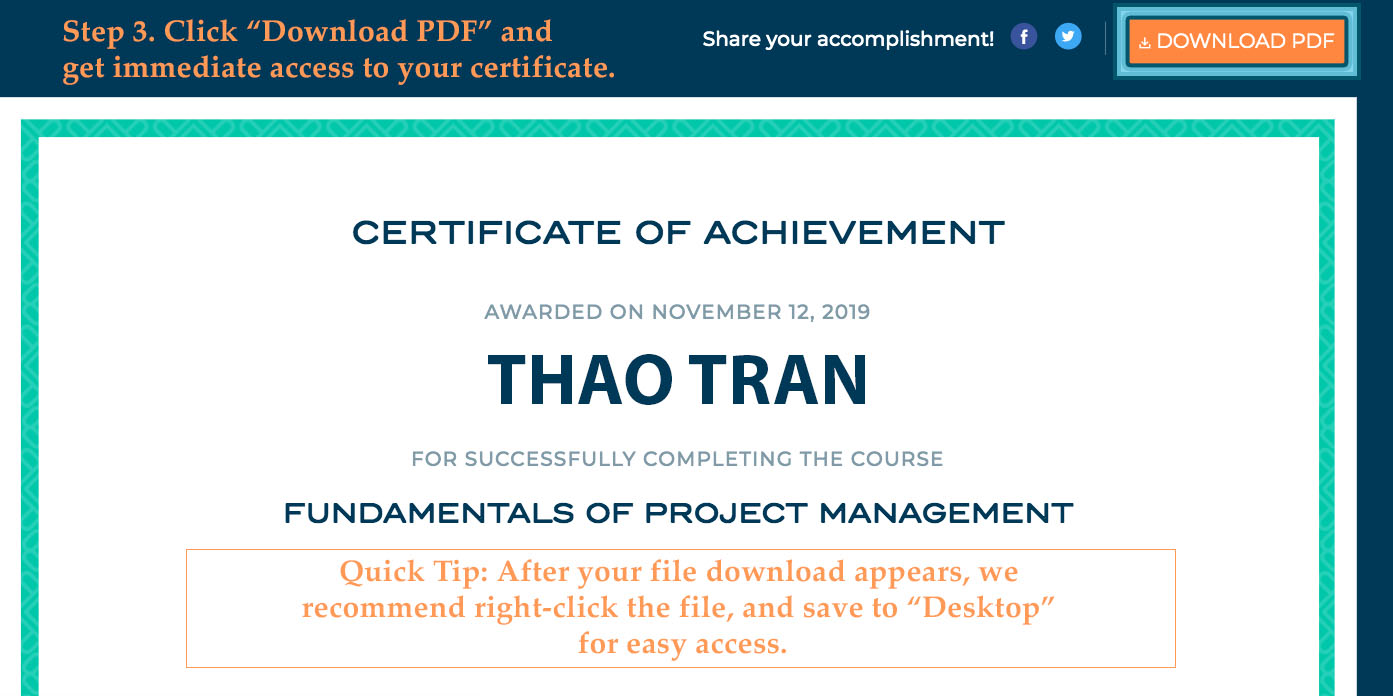 Within your Learner Dashboard
Once you request your certificate, you may also access it by navigating to your Learner Dashboard. After you sign-in, click on your username and select 'My Certificates.' Alternately, you may go directly to this link: https://courses.philanthropyu.org/certificates/
Navigate to "My Certificates" by clicking on your Username, which will expand to your Learner Dashboard options, then click "View Certificate."